After logging into myIR, select your payroll account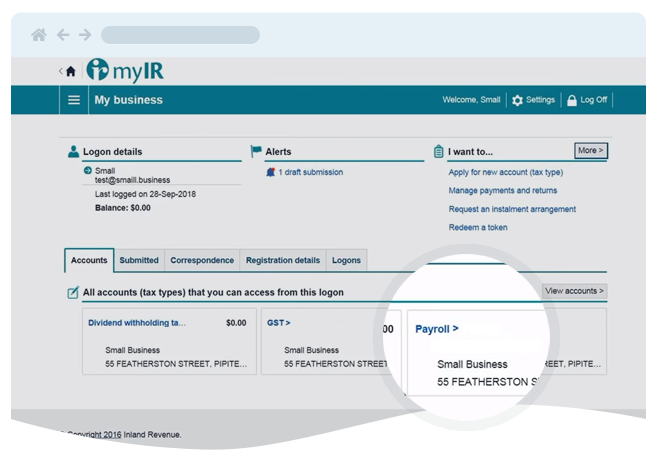 Select Add new employees
You can do this by going to the Employees tab.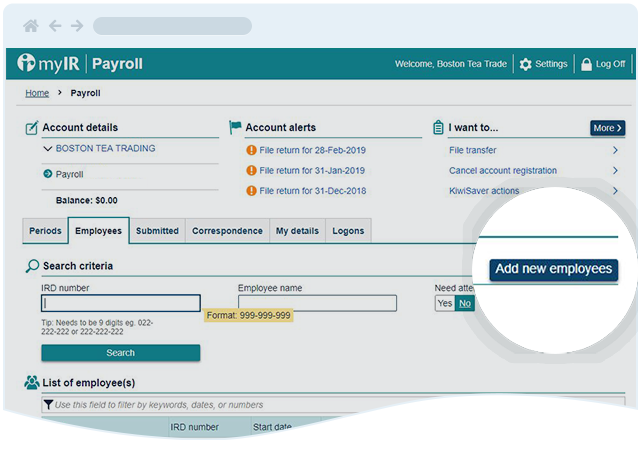 Select Add a new employee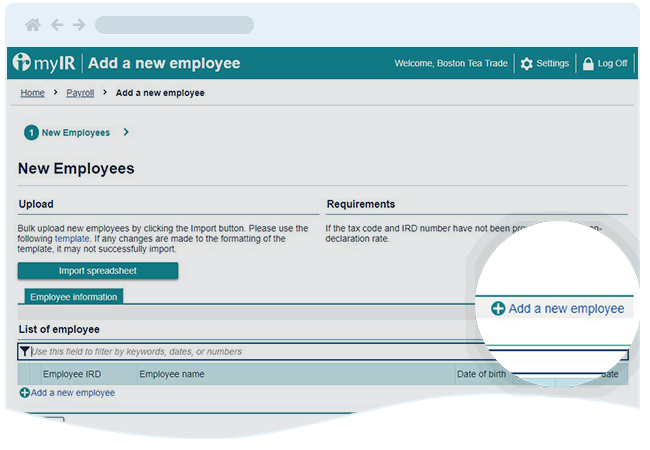 Fill out information about your employee
Add all the information you have about your employee. Once you've entered their information, select Next.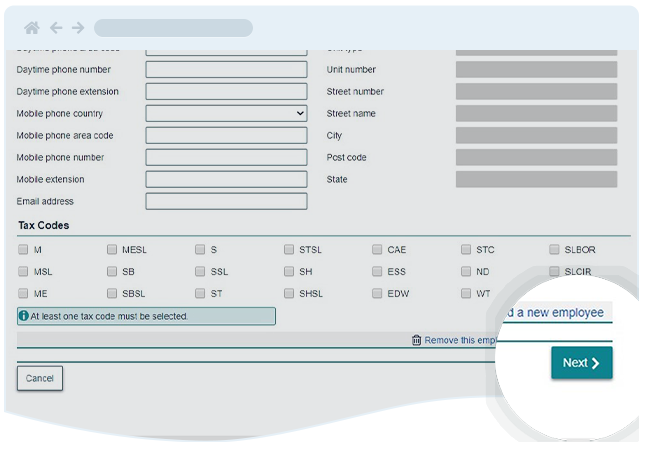 You can fill out a New employee details form – IR346 for each new employee.
Send it to us:
before the employee's first payday
with the Employment information – IR348 form that includes the employee's first pay.
You need to include your employee's
name and contact details
IRD number and tax code
KiwiSaver status
date of birth, if they have told you this.
Please choose a Download