You can amend an employment information return after you've submitted it. For a particular payday you can:
amend an employee's details
add a new employee
remove an employee.
From 1 April 2021, we'll require all employers to use payday filing version 2.
It's important to note that amendments to Employment Information will have to be made using the same version as the original file. If you file through version 1 you must amend through version 1.
Gather your information
For each employee you want to amend details for, you will need their:
full name, IRD number and tax code
employment start date (if new employee)
employment end date (if departing employee)
pay period start and end dates
pay cycle
payday date
gross earnings
earnings not liable for ACC earners' levy
lump sum acknowledgement
employer deductions, which may include PAYE, withholding tax, child support, student loan or KiwiSaver.
After logging into myIR, go to Payroll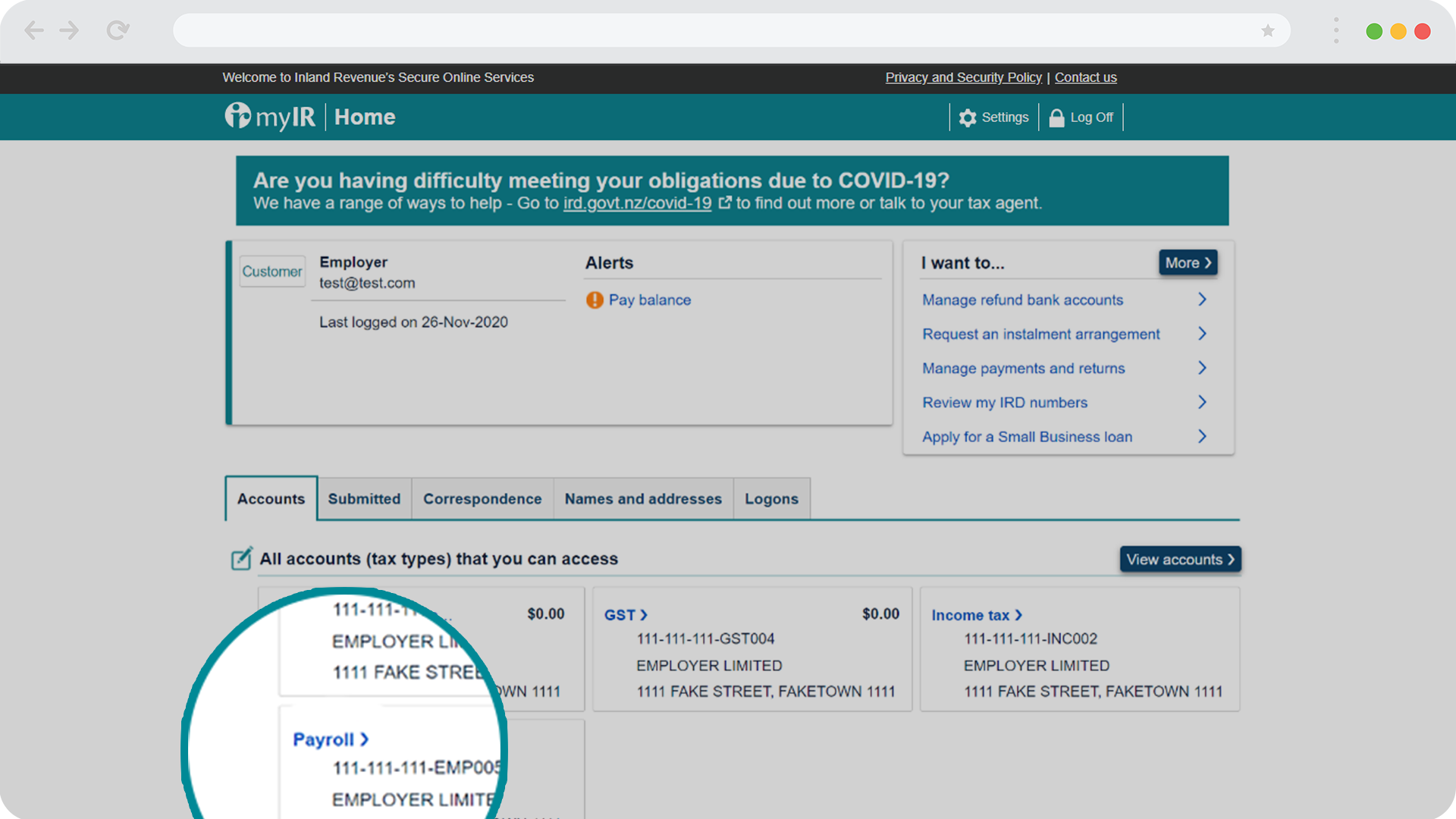 Select the pay period you want to amend
You can do this under the Recent periods tab.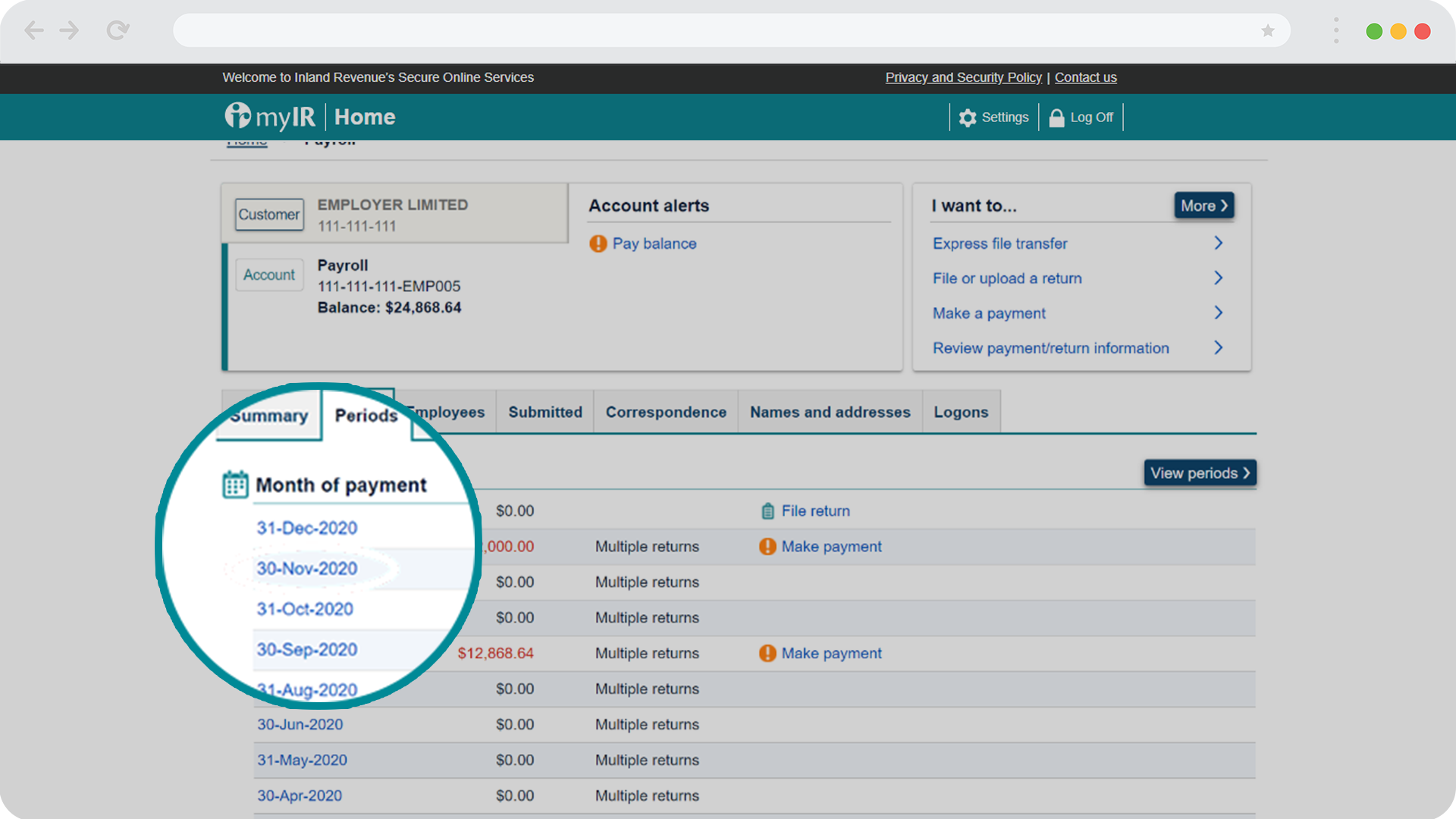 Select File or amend return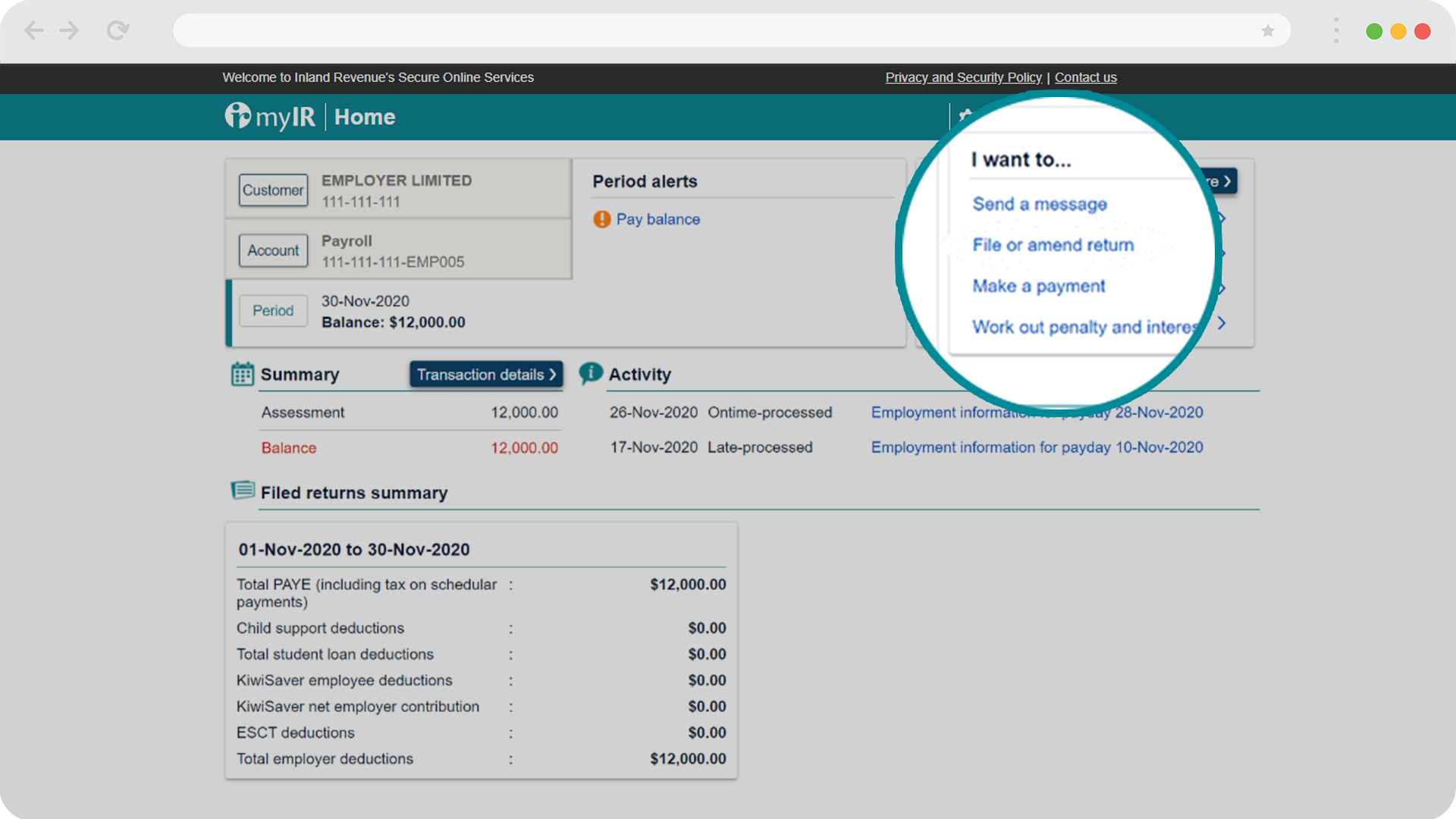 Select View or Amend Return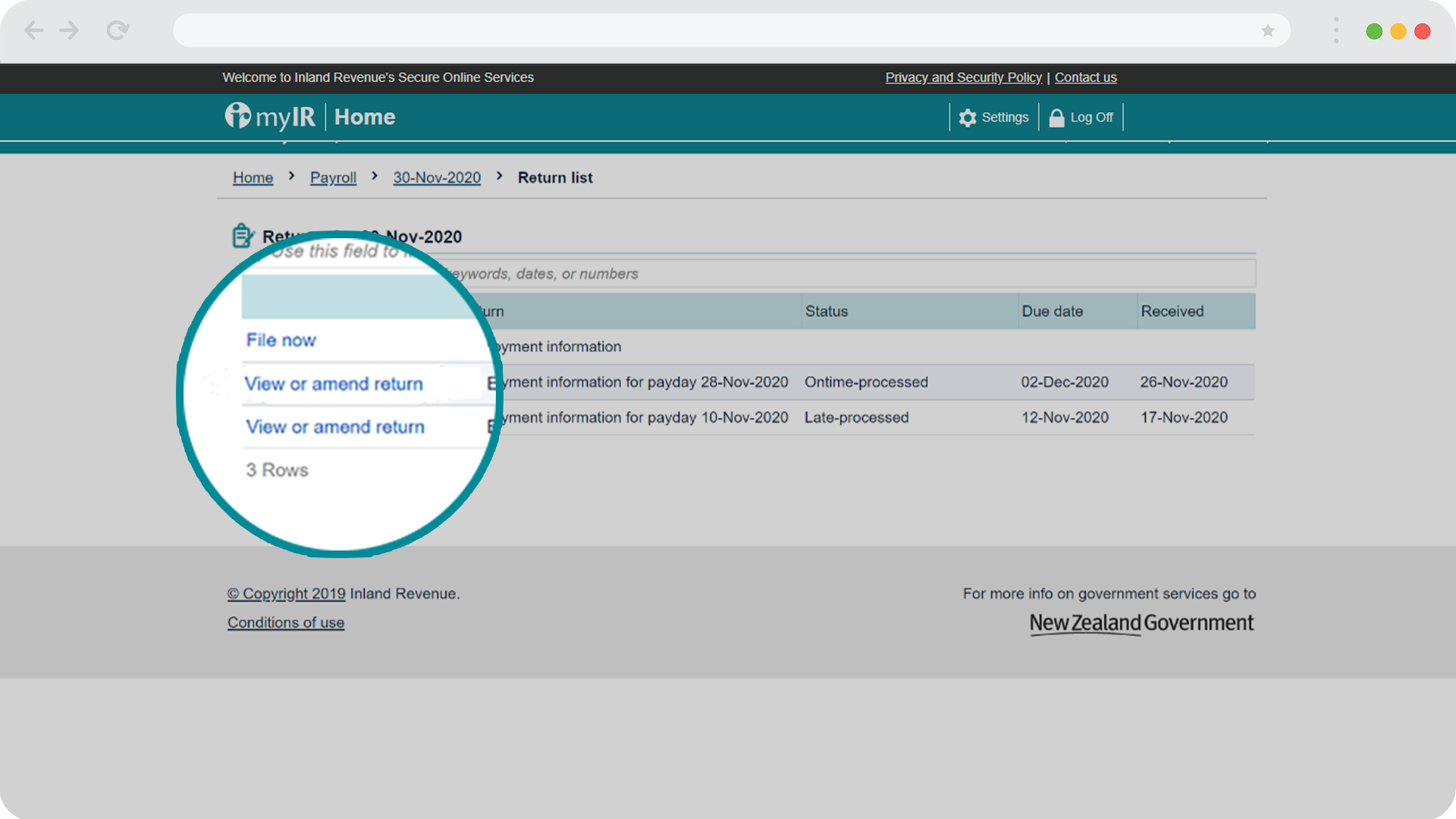 From here you can:
Amend an employee's details for this pay period
Choose the employee's name, then 'Amend'
Add a new employee for this pay period
Choose 'Add additional line item(s)'
Remove an employee for this pay period
Choose 'Removing line item' then 'Yes'
You need to check and declare each amendment is correct.
What happens next
You do not need to resubmit the employment information return.
Your amendments will show in your myIR account in 3-5 working days.