The data for these statistics is available for download from the links at the bottom of the page.
Graph showing the number of donations tax credits claimed from 2004 to 2019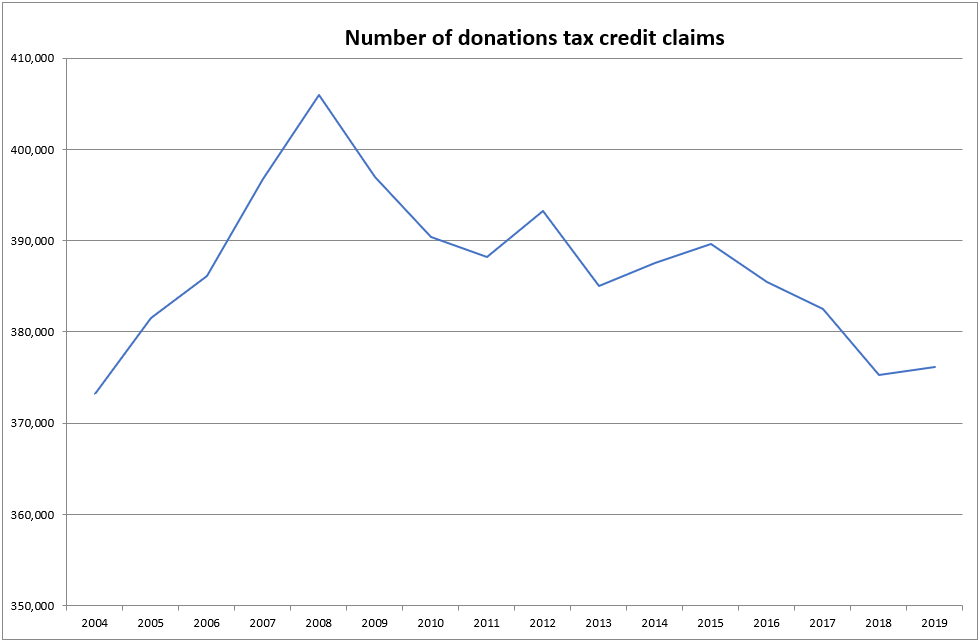 Graph showing the average donation tax credit claimed per claimant from 2004 to 2019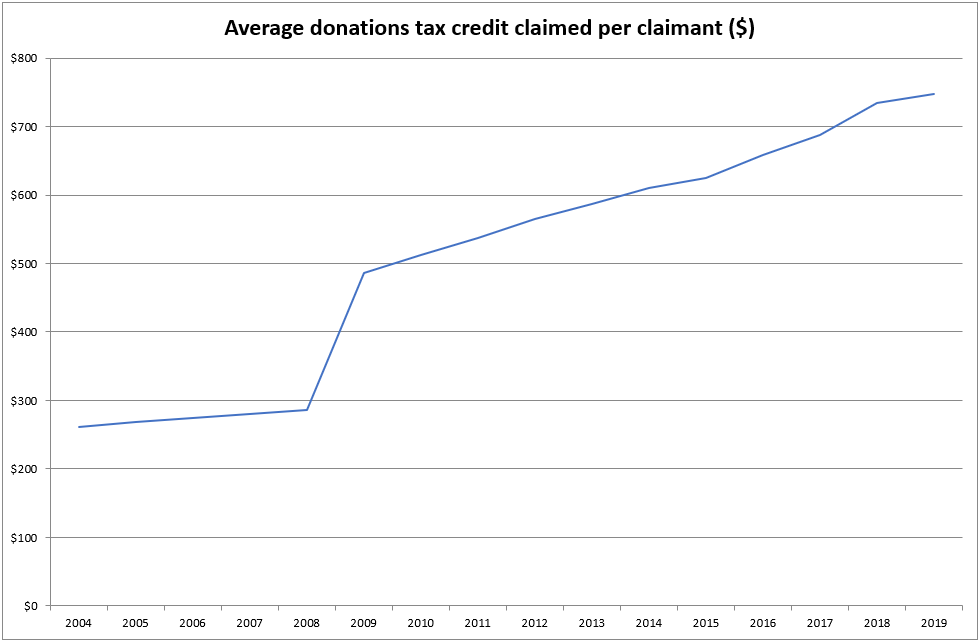 Notes
Donations totalling less than $5 do not qualify for a tax donations tax credit.
The donation tax credit is 33.33% of qualifying donations paid by individuals to approved charitable organisations.
A maximum qualifying donations cap of $1,890 was applied from 2003 until 2008.
The average amount per donation tax credit has increased significantly since the 2009 tax year, when changes to tax rules on charitable giving were introduced. The $1,890 threshold for which individuals could claim a tax credit for cash donations to donee organisations was removed. The maximum allowable donation is up to the taxpayer's total taxable income for the year.
Information on donation tax credits contained in the donations charts and tables does not include tax credits derived from charitable giving via payroll giving which was introduced in January 2010. A separate table of payroll giving claims has been provided.
For further information relating to payroll giving, please refer to Average donations tax credit claimed per claimant 2004 to 2019 (linked below).